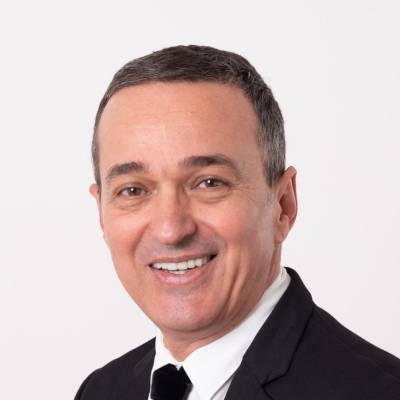 Dragan Petrović, MBA
Mentor
Dragan is a business skills trainer and holds a Master's degree in business management. He transfers his thirty-year long business experience through programs and projects in the areas of leadership, communication, marketing and sales. He perfected his skills working in top-management positions in multi-national (Japan Tobacco International, Mars Incorporated) and domestic FMCG and Consumer Electronics companies within which he inspired and implemented numerous changes. He managed multi-market and multi-national teams, multi-million dollar brands and businesses.
He lends a special focus to additionally harnessing the potential of individuals and teams with the goal of improving the results of organizations. He believes that only improved work and willingness capacity of individuals can bring about the high quality change an organization demands. He started his career as a coach at the in-house Mars University, as the first certified trainer for the territory of southeastern Europe. He held training in Serbian, Bulgarian and English across all Balkan markets. He studied training for four years following the Dale Carnegie® methodology, subsequently working as a COO and lecturer at the Mokra Gora School of management, selflessly transferring knowledge to new trainers.
His fourteen-year long training experience is regularly enriched by working with over 100 various corporations, with over 10000 participants in over 10000 training hours completed.
Founder and partner, Beezy edu lab d.o.o.
Moto: Let's be kind, always prepared for the unexpected and hard-working. We will make ourselves and the world around us better.
Sorry, no posts matched your criteria.