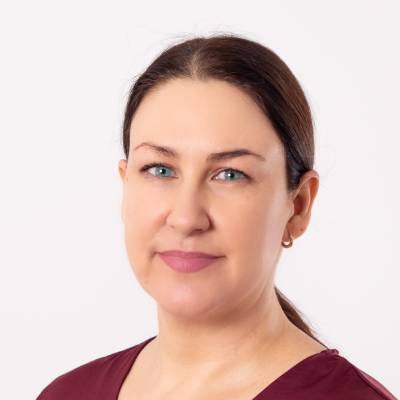 Ela graduated with a bachelor's and master's degree at the Faculty of Economics of the University of Belgrade. She started her professional career in the year 2000 in the Radović Company, then one of the leading distributing companies in Serbia. In the next three years, she worked in the marketing department as a Product Manager, and later as the Director of marketing.
She continues her career in 2003 at DMD Delta, a member of Delta Holding, in Montenegro. At the end of 2004, she moves to Serbia where she is engaged in various managerial positions within Delta DMD for the following eight years. In the period from 2007 to 2010, she is the Regional Director for development in charge of markets in the region. From 2010, employed as Development Director, she leads all of the projects within the Delta DMD Group in the domains of improving organization, controlling, IT and quality.
During nine years of continual progress within the then-largest private company in Serbia, she gained valuable experience in marketing, sales, business organization and improvement, projects of reorganization and corporate governance. She had the opportunity to cooperate with and learn from the largest multinational companies in the areas of mass consumption and pass a large number of professional trainings led by domestic and international experts. Since 2014 she has been working as a consultant in the markets of Serbia, Croatia and Bosnia and Herzegovina.
Founder and partner, Beezy edu lab d.o.o.
Sorry, no posts matched your criteria.