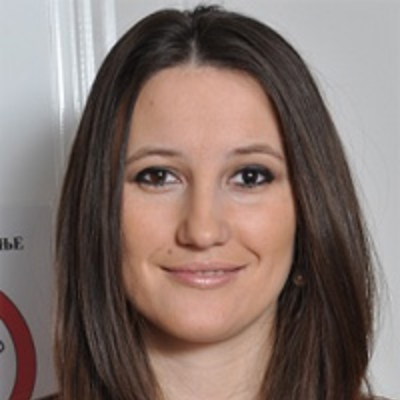 Marina Rakićević
Predavač
Diplomirala na Ekonomskom fakultetu Univerziteta u Beogradu na smeru Trgovina 2006. Kao član projektnog tima Ekonomskog fakulteta učestvovala u projektima "Sistem kompenzacija u Telekomu" i "Sistematizacija radnih mesta u Telekomu" 2006. godine.
Od 2007. do 2009. zaposlena u Delta Maxi-ju kao Category Manager na kategoriji konditora. Od 2009. do 2011. radila kao PR i Marketing Manager u ORS Hospital. 2011. prelazi u Merkur International – Merkur Group na mesto Direktora Category Management & Marketing odeljenja.
Specijalizovana za razvoj strategije CM i marketinga, upravljanje CM sektorom, upravljanje odnosima sa dobavljačima, vođenje pregovora i potpisivanje ugovora, analizu i kreiranje asortimana i godišnji plan nabavke za food i non-food, razvoj odnosa između ključnih sektora u maloprodaji. 2003. stiče sertifikat World Bank Institute-a na temu "Introduction to Corporate Social Responsibility", a 2005. završava specijalistički kurs "London School of Public Relations" na temu PR-a i Kriznog menadžmenta (McCann Erickson).
Saradnica Beezy edu lab d.o.o. na edukativnim projektima.
Sorry, no posts matched your criteria.